Wedding Hairstyles | Fresh New Looks for an Indian Bride
Most Indian women wear their hair long - traditionally, Indian brides wear their hair in a braided plait, or in a bun, adorned with flowers and/or jewelry. Today, many Indian brides have the option of choosing from a variety of new wedding hairstyles. The new Indian wedding hairstyle looks have an emphasis on freshness and simplicity. Gone are the over-the-top wedding hairstyle looks that are gaudy or too elaborate. Take a look at the wedding hairstyles below to see what's hot today.
You have to be careful in choosing the a wedding hairstyle that will complement your wedding dress and your facial features. Therefore, it is best to discuss this with your hairstylist before hand, prefably with a trial styling session where you can actually see how you will look.
Some general hairstyle tips based on the shape of your face that you should keep in mind include: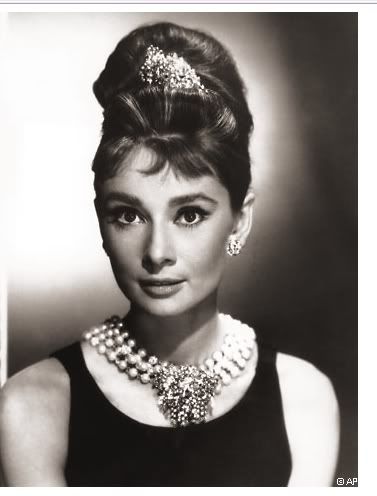 1) If you have a long face and high cheekbones, then a wedding hairstyle in a high updo is best for you. Think of Audrey Hepburn. You can also keep your hair down if your want, in a sleek style. But it is best that you go for a style that gives your hair more width and volume. If you opt for a updo, then leaving some wisps of hair around the face will give you a soft look, as opposed to pulling all the hair back of your face.
2) For the diamond shaped face, you should add a bit of height on top, and fullness across the forehead, with the sides close to the head or behind the ears. You can flair out the hairdo below the chin, but-keep the hair close at the cheekbones.
3) The most complimentary hairdo for a heart shaped face is to have the hair full at the jaw line, with a center or slightly off-center part, with slanted bangs.
4) If you have a round face (defined as wide with a round hairline and round chin line), then it is best to create the illusion of length. You can do this by adding height on the top of the head, keeping the hair close at the sides. To complete the style with bangs brushed over to one side.
5) For the oblong face (that is, long and narrow with hollow cheeks), it is important to make the face appear shorter, and wider. Styling the hair close to the top of the head, and adding fullness at the sides. Fringe bangs will add a softness to the face, and add the elusion of width to the face.
6) Lucky if you have an oval face because you can wear any style! But if you have a large nose, then wear bangs, and make sure never to do a center parting.
Fresh New Wedding Updo Hairstyles
Soft (or messy) buns (as opposed to tight buns) have been popular for a while now, and are done in different variations of sizes. The advantage with these hairstyles is that they exude a soft and pretty look, and allow for creativity with flowers. Indian brides like to adorn their hair with flowers. Instead of sticking with jasmine flowers twirled around your hair as tradition calls for, why not experiment with different types of flowers? Use fresh orchids, roses or frangipanis as shown in the picture above.
To add glamour to your wedding bun hairstyle, you can use a tiaras or veils to complement the wedding hairstyle. The wedding hairstyle can include decorative beads and jewels that matches with the color scheme of the dress. Notice that the look emphasizes simplicity - the wedding hairstyle is not weighed down with too much jewelry adornments.
Here are a few more wedding hairstyles I found that I really liked. The one on the top left hand corner is my favourite - the bun is done with three parts of hair and placed low, against the nape. The lower left hand wedding updo hairstyle would truly suit most Indian brides dressed in glamorous ethnic wedding dresses, be it the saree or the lehnga. It is a style that has a presence of its own.
Featured Offer from Nina at India Wedding Designs:
Sign-Up For 21 Wedding Tips
Includes the following Topics!

Something Every Bride-to-Be Needs to Know
How To Survive (and Enjoy) Your Wedding Day
The Real Secret to Choosing Colors for Your Wedding Dress
Adapt the Latest Bridal Dress Fashions To Your Figure Type
Bridal Hairstyle Looks That Would Suit You Best
How to Avoid Bridal Make-up Disasters
The Wedding Make-Up Tip for Indians that is Almost Too Easy
For Radiant Skin, These Facial Methods Work Like Crazy
The Biggest Mistake Brides Make (and How to Avoid It)
The Best Way I Know to Get a Honeymoon Trip, Even When Your Budget Doesn't Allow It.