Wedding Style | Indian Fall Wedding Color Trends
Planning a Fall Wedding for an Indian Bride with a Blue Color Theme
The traditional colors for Indian weddings are usually vibrant colors such as the reds, yellows and oranges. And fall weddings in the West also typically involves warm and rich colors such as the reds, oranges, browns and the yellows. For instance, natural items such as sheaths or wheat or corn can be used as decoration items for a Western fall wedding. Also favored are color schemes of rich jewel tones, such as gold or silver.
Now the latest trend in fall wedding color scheme involve cool blues! A modern fall color scheme may use chocolate brown with light-blue accents, such as the fall colors inspiration board image below shows.
We thought it would be a cool idea to create an inspiration idea board for an Indian wedding based on the latest fall wedding color scheme of blues and chocolates (i.e. the browns)!
The latest ethnic Indian and Pakistani designs for bridal sarees and lenghas have come up with interesting new looks in the blue color. Browns for wedding dress is pretty much common, so the focus here in on blue for the wedding dresses, which is fast gaining popularity and can be easily found in a varity of blue shades. Check out what we have narrowed down, and see if you agree with the choices.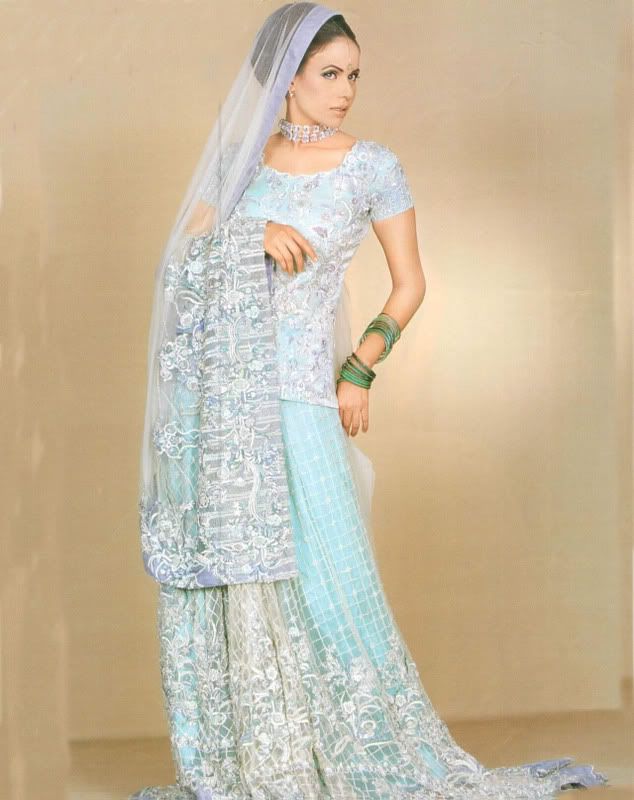 Matching blue outfits for the Bridesmaids at Your Wedding
Consider which accessories can be worn with the dress. This helps in choosing a style and color.
Jewelry
Flowers
Pretty Table Decor
Blue Brown Wedding Favor Boxes
Beautifully Decorated Chocolate Wedding Cake With Blue Icing
For more inspiration on creating the perfect fall Indian wedding theme with blue as its primary color focus, please
click here
.
Labels: Wedding Color Trends, Wedding Decorations, Weddings By Season
Featured Offer from Nina at India Wedding Designs:
Sign-Up For 21 Wedding Tips
Includes the following Topics!

Something Every Bride-to-Be Needs to Know
How To Survive (and Enjoy) Your Wedding Day
The Real Secret to Choosing Colors for Your Wedding Dress
Adapt the Latest Bridal Dress Fashions To Your Figure Type
Bridal Hairstyle Looks That Would Suit You Best
How to Avoid Bridal Make-up Disasters
The Wedding Make-Up Tip for Indians that is Almost Too Easy
For Radiant Skin, These Facial Methods Work Like Crazy
The Biggest Mistake Brides Make (and How to Avoid It)
The Best Way I Know to Get a Honeymoon Trip, Even When Your Budget Doesn't Allow It.