Indian Bridal Skin Care and Facials
Get Fabulous Looking Skin for Your Wedding Day!
In order to look your best on your wedding day, you (the bride) should have clean, radiant and healthy facial skin. This is not something that can be attained overnight! So a trip to the spa for a rejuvenating facial will not rid your skin of skin problems. Instead, it may exacerbate skin problems leaving red and irritated looking skin. When you apply make-up on injured, or problem skin, the effect is not as good. The make-up acts as a concealer rather than an enhancement.
So read on for some facial tips Indian brides can use to brighten up their skin in time for their wedding day!
Bridal Skin Care Tips
It is not wise to try out new skin care treatments just before your wedding as your skin may react adversely to the new product. Therefore, it is advisable to try out the recommended skin care tips below at least 3 months before your wedding day. This gives your skin time to adjust to the treatment, and also more time benefits the skin.
Best Natural Facial Mask
The best natural facial mask is honey. Place a clean cloth in warm water, and gently wash your face to open the pores up and remove surface impurities. Then, smear on the honey in a thin, even layer. Leave this on for 15-30 minutes. Grab another clean cloth, warm up your water, and gently rinse the mask off. Once your skin is clean, use cold water to close your pores. This type of facial should be used once a week.
For Problem Skin
The best natural facial mask for problem skin (oily skin, acne and blemishes) is yogurt. You should only use natural yogurt with live cultures. You may add a few drops of lemon juice and honey to the yogurt. Then, smear on the yogurt mixture in a thin and even layer. Leave this on for 15-30 minutes. Grab another clean cloth, warm up your water, and gently rinse the mask off.
Voila! Simple bridal tips and tricks for beautifully radiant skin that you can make at home.
With beautiful skin, you can try out stunning bridal make-up looks for Indian brides.
The wedding makeup that plays up the eyes with a dusty, smokey eyeshadow application is suitable for Indian brides. Although this is glamorous, the earthy tones and naturally warm lip color keep it from being too dramatic. Lush eyelashes are also the perfect partner to the eyeshadow and help play up the glam look.
Indian Bridal Make Up Looks
Get Radiant Skin Today!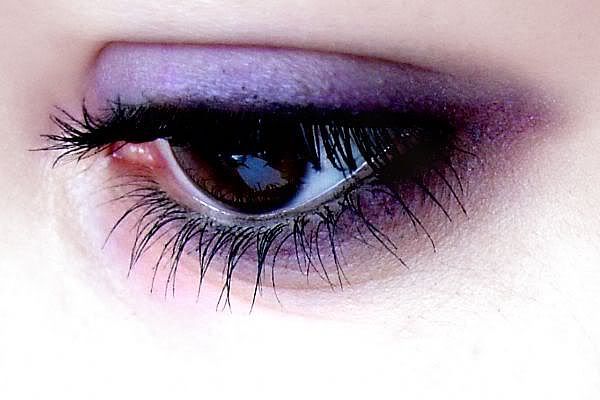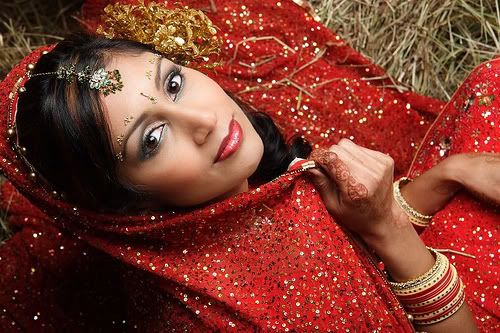 Labels: Bridal Beauty Tips, Bridal Make-Up Looks
Featured Offer from Nina at India Wedding Designs:
Sign-Up For 21 Wedding Tips
Includes the following Topics!

Something Every Bride-to-Be Needs to Know
How To Survive (and Enjoy) Your Wedding Day
The Real Secret to Choosing Colors for Your Wedding Dress
Adapt the Latest Bridal Dress Fashions To Your Figure Type
Bridal Hairstyle Looks That Would Suit You Best
How to Avoid Bridal Make-up Disasters
The Wedding Make-Up Tip for Indians that is Almost Too Easy
For Radiant Skin, These Facial Methods Work Like Crazy
The Biggest Mistake Brides Make (and How to Avoid It)
The Best Way I Know to Get a Honeymoon Trip, Even When Your Budget Doesn't Allow It.